The Journey of a First time buyer: A Financielle Guide
The Journey of a First time buyer: A Financielle Guide
The Journey of a First Time Buyer is exciting, but if you don't know what's coming, it's easy to feel overwhelmed. From the mortgage application process to picking up the keys, you need to be clued up on all things home buying.
So, you're looking to buy your first home. Congratulations! Being a first time buyer is a big deal but there's a lot you need to learn. In this article, we're going to be channelling our inner Selling Sunset and give you the complete Financielle guide to buying your first home. Let's get into it.
Save for your deposit
We recommend having six months worth of expenses behind you in the bank before saving for a deposit. Once you know the house price you're after, you can set a savings goal.
It's recommended that you have a deposit of at least 10% but the bigger your deposit is, the better the mortgage rates you will be offered and the lower your monthly repayments will be.
Mortgage
Unless you're lucky enough to be purchasing your first home outright, it's likely you're going to need a mortgage.
A mortgage is a loan that helps you buy a home which you then pay off through monthly repayments.
When the time comes to apply for a mortgage, it's best to do as much research as possible to ensure you're choosing the right mortgage rate and deal for you.
Stamp Duty
Stamp Duty Land Tax is a tax that you have to pay when your property or land is over a certain value. The higher the value of your property, the more Stamp Duty you will pay.
There's some good news for you as a first time buyer; you don't pay stamp duty on the first £300,000 (of homes worth up to £500,000).
If your home costs between £300,001 – £500,000, you will be taxed 5% of that above £300,001.
Finding a property
Finding the right property for you is one of the most exciting parts. You might know exactly what you want or you may be open to something different, the important thing is that you do as much research as possible.
First time buyers are more attractive to vendors as once you have found a property, you're more likely to be able to move in faster than someone who has to wait for their home to be sold.
Put in an offer
Woohoo! You've found your first home, it's now time to put in an offer via the estate agent. Using your agreement in principle to prove you can secure the mortgage, you then have to wait to see if your offer is accepted. Following on from this, you will then have to formally apply for your mortgage.
Collect the keys
Once your solicitor has finished conveyancing (this simply means all the legal stuff that comes with buying a house), you will agree on the terms of the sale. This involves saying who you are, how much the house is transacting for and when you can move into your new home (the completion date).
Congratulations, at this point, your mortgage should now be approved! Once the contracts have been exchanged and locked into a legally binding deal, come completion day, you're ready to pick up your keys.
Key Tip
Don't forget to divert all of your post to your new home address and remember to inform your friends, family, bank and employer of your new address.
The hidden costs of buying your first home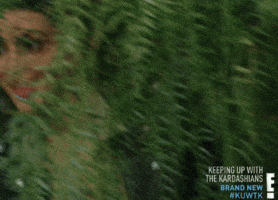 There are so many costs that you might not think about when the time comes to getting your first home. Of course, there are the pretty obvious ones like the deposit, moving fees and mortgage repayments, but it's important to know all the possible fees so you can budget and save accordingly. Here is a list of all the upfront and ongoing costs that come with buying your first home.
Upfront costs
House deposit
A house deposit is the amount of money you put towards the cost of buying your first property. When it comes to buying your first home, it's recommended to have a deposit of at least 10% of the full house price. So, if the purchase price is £175,000, your minimum deposit should be £17,500.
Stamp Duty
Stamp duty is a form of property tax that is paid to the government through your solicitor. Like many other fees, the amount you pay depends on the value of your home. Check out the Government website to see what threshold your new property falls under.
Product fees
This fee covers setting up your mortgage deal with the lender. However, it might be possible to include it as part of what you borrow from your bank.
Valuation fees
The lender will value the property that you're going to buy to make sure it's worth the asking price. This is important as it ensures your house is worth what you're going to pay for it. They will arrange a valuation and you will have to cover the costs of this. The prices depend on the lender and the purchase price, but the average valuation fee is £250.
Survey costs
This might sound similar to valuation fees, but a survey is important for you as a buyer. Whilst a survey is completely optional, it's recommended that you get one done as it's useful to make sure the home you're buying is in tip-top condition. It also could give you new information that you can use to renegotiate the property price if anything is flagged, such as damp, structural issues, plumbing problems and any other potential issues. It depends on the survey type, but they typically range from £400 to £700.
Mortgage advisor fees
You might see these go by the name of mortgage brokers too, but they simply find a lender that suits your needs for a mortgage. The costs of using a mortgage advisor can differ widely and depend on how they charge.
Conveyancing/ legal fees
Conveyancers handle all the legal bits that come with buying a home. They manage your deposit, sort out the contract and see out the sale of the property. This fee can range from £500 to £1,500.
Land registry fee
This is simply to register your property under your name. When you purchase a property from someone, this fee covers the cost of transferring their register entry to your name. This is normally up to £500 but it typically is dependent on the price of the property.
Moving fees
Depending on how much you have to hall over to your new home, it's a good idea to factor in the cost of a moving van. The cost of this will vary and depends on how much and how far you have to move your goods. If you want to cut this cost, try and gather help from family and friends for an extra helping hand.
Ongoing costs
Mortgage repayments
The cost of your mortgage repayments is dependent on how much you borrowed and the interest rate. These are simply the monthly payments you make to pay off your mortgage.
Don't forget, if you move in halfway through the month and set your mortgage payments to come out on the first of every month, you'll have to pay 150% of your monthly mortgage payments on the first one. It's important to keep this in mind so you aren't hit with an unexpected bill.
Home insurance
Taking out home insurance means you're protected from damage to your building from events such as storms, fires or floods. Your mortgage provider will make it a requirement that you have home insurance that completely covers the cost of rebuilding your home from the ground up if something were to happen.
Mortgage Protection Insurance
If something were to happen and you were left out of a job, Mortgage Protection Insurance will cover the cost of your mortgage payments. This is completely optional, but it gives you peace of mind that you're covered if something unexpected happens.
Furniture
Let's face it, furniture is expensive, but furnishing your new place can be done on a budget. Check out Facebook marketplace to find some great deals, you never know what you might find on there. There's no rush to get everywhere completely furnished straight away but finding some inexpensive temporary pieces that will do the job in the meantime allows you to create your dream home in your own time.
Renovation
It's common to want to make a few edits to your new home and bring in some of your personal style. From small jobs such as painting to big jobs such as a kitchen renovation, it can all be done on a budget. Check out our article on how to cash-flow a house renovation!
Council tax
The amount of council tax you pay is dependent on the valuation band your new property falls under, the location and if you're eligible for a discount or not.
Utilities
If you have contact with the current homeowner, it might be a good idea to ask them how much they spend on utilities. This will give you an estimation of how much to budget for monthly utility costs once you're in your new home.
Maintenance
At Financielle, we're big preachers of having emergency funds in place to accommodate for any maintenance and repair issues. You never know when these things are going to happen! By having a plan in place for the unplanned, you won't be impacted by any hefty maintenance or repair bills.
First time buyer jargon buster
Affordability assessment – This is simply a check to establish if you can afford the monthly mortgage repayments over the duration of the loan.
Agreement in principle – This is a document from a mortgage lender that confirms you are able to borrow a certain amount of money. This is then used to show the seller that you can afford to buy the property.
Capital – The amount of money you borrow from a lender to buy the property.
Equity – The percentage of the property you own outright. This depends on how much you put down for your deposit and how much you repay using your monthly payments.
First time buyer – A first time buyer is someone who has never once owned a home before.
Gazumping – This is when another buyer offers more and gets accepted for the property after they have already accepted your offer. To avoid this from happening, you could ask the owner to take it off the market as a condition of your offer.
Help to Buy ISA – A tax-free savings account in which the government pays a first time buyers cash bonus towards the purchase of your property.
Loan to value – This is simply the size of your mortgage as a percentage of the property's value.
Join the Financielle community
We know it can be a confusing time buying your first home, join our free community and talk to us about everything and anything.